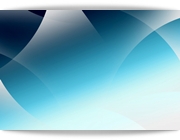 Michal Marcol / FreeDigitalPhotos.net
If you have a different question - please do contact me.
what does it take? what do you have to be prepared to invest?
You know yourself and your own situation best. Only you know the true value of bridging that gap between where you are now and where you truly want to be. Working with your Coach will almost certainly help you get your desired results faster and more easily than working on your own.
Your best coaching experience will take your...
time
commitment
concentration
focus

honesty
self-forgiveness
self-discipline
self-motivation

self-responsibility
self-awareness
enthusiasm
energy
...to name but a few.
Do not be daunted. Many coaching clients discover that a coaching experience helps them make these kind of resources available - in abundance.
Coaching fees vary by the specific type of coaching engagement that you choose. Please take a look at make it so for details or contact me so that we can negotiate our terms of engagement that suit you best.