surveys top 10 results:
self-confidence
lower stress levels
balanced life
know what I want
self-awareness
increased energy
More fun
Better relationships
Get things done
Communicate better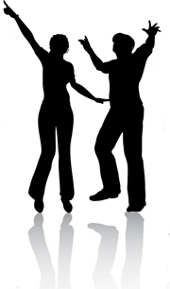 Results and testimonials
...coaching has enabled me to move forward in leaps and bounds, not just at work but in life too... excellent thought provoking questions which have made me really dig deep to work out what I want. Totally non-judgmental. The tools we used have boosted my confidence in my ability to handle life and keep things in proportion, so allowing me to focus on what is important. These were two key aspects of my desire to improve my performance in life, in my relationships with others and in work...
Through this coaching I now know that, I can sort out, in my own head, what the consequences would be if my ideas happen, and the rest of what I need to do just falls in to place. Great, I can use that for other ideas I've got too.
...superb coaching enabled me to reach a tremendous clarity and belief in my way forward, so many thanks for your expertise, your interest, empathy and excellent questions which made me think about what I was doing and what I wanted to achieve...
I wanted a tool I could use to boost my confidence and motivation in a way which was right for me, and the technique I was coached on has proved to be perfect from that point of view, most particularly when I'm doing presentations or facilitating, or going into a business meeting. It has proven its effectiveness already, and has given me the confidence and feeling of a "star performer" with the energy required to do a great job. I can now really invoke the passion and excitement, strength and professionalism as and when I most need it. Fabulous!
... coached on my goal to put together a proposal for a new way of working ... I reckon I may have drawn the same conclusions on my own, but this coaching got me there much faster. This has been a great experience...
... has been of immense value to my performance as a person .... one feels one is in the hands of a highly competent and reliable coach who is there to stimulate one to produce creative and positive results...
... had reached a place from which I couldn't seem to move forward; as if some unseen force had put the brakes on. What was behind it all I just didn't have a clue and I didn't know where to begin in my search for the answer. ... I got coaching, got my crazy To Do List under control. Simple but so brilliant and, best of all, I could recount actual accomplishments as the "nows" were marked "completed", or "sorted"